It's the season of magic and fun taking place at Shepherd of the Hills this 2020 Christmas season. This historic and traditional homestead will present the community with a number of memorable events, shows, and attractions for guests of all ages to enjoy. Running from November 1-January 2, 2021, this family-fun holiday attraction is bringing all the joys and wonders of the season with shining lights as far as the eye can see, engaging activities, and scenic walk-throughs at every turn. Who knows, you might even spot a real live reindeer! 
With so many great Branson Attractions and Christmas themed events going on this year, the Branson Saver App is offering exclusive discounts on select holiday shows and attractions in the area! The Branson Saver App additionally offers coupons and savings for dozens of restaurants and shopping outlets around town. Download Branson's biggest money saving app today at absolutely no cost to you! 
Now, onwards to our story. Here are all of the wonderous and joyous events Shepherd of the Hills is offering to the community this 2020 season:
North Pole Adventure: November 13-December 30
Walk through the magical land of twinkling lights at Santa's Workshop then mosey on by to the historical landmark, Old Matt's Cabin. Kids will love Santa's Workshop and will even have the opportunity to build a gingerbread house or write a letter to the jolly fellow in red. Journey to the top of Inspiration Tower to experience the panoramic view of the Ozark mountains in full Christmas swing with colorful lights as far as the eye can see. What better way to experience Winter Wonderland?! 

Trail of Lights: November 2-December 31
Pile up in the car with the family and some blankets and get ready to wind through the 160 acre Shepherd of the Hills Homestead for the spectacular Trail of Lights! Before you head into the drive through, make sure to turn your headlights off; you won't need them with all the Christmas lights hanging around! Roll down your window to hear the Christmas tunes and carols as you drive through thousands upon thousands of lights strewn across the land, specially themed displays, and tunnels of color 30 years in the making. Get complimentary hot cocoa at the Snack Shack afterwards!
**Max of 8 people per carload.

A Shepherd's Christmas Carol Dinner Show: Nov 2-December 26
Based on Harold Bell Wright's best-selling novel of sharing his experiences with the Ozark people, the Shepherd's Christmas Carol is a timeless show based on Wright's tales which have both delighted and entertained audiences year after year. This special holiday production produces produces a fun story and a group of familiar and lovable characters sure to win the heart of audience members with every performance. Dinner is included in your show ticket purchase and is served before the production begins. This way, guests can sit back and enjoy the satisfying, full course dinner prepared specially for the holiday season. Make sure to save some room for the delicious pumpkin dessert! 
Dinner Menu:
Herb Roasted Turkey Breast
Mashed Potatoes with Turkey Gravy
Traditional Cornbread Stuffing
Green Beans
Dinner Roll with Butter
Pumpkin Dessert
Choice of Beverage
Guests of the show can receive same-day entry to the outdoor North Pole Adventure walkthrough(general entry) or to the drive through attraction of the Trail of Lights with their show tickets so hold onto them when the performance is over!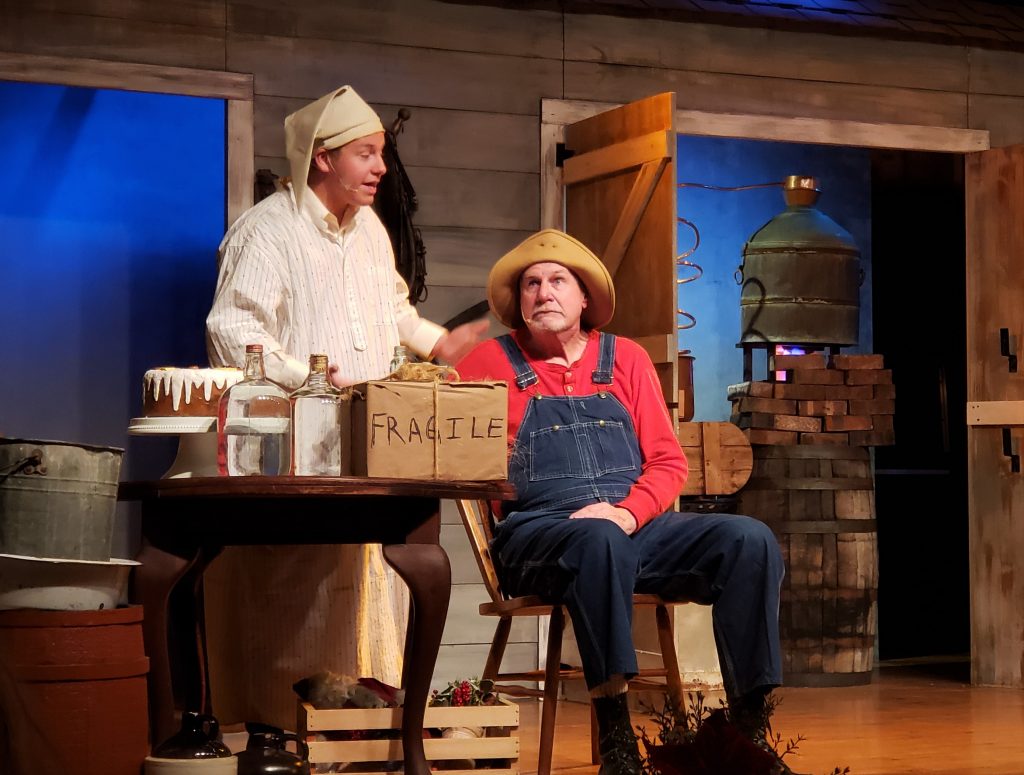 Carriage Rides: Nov 12-December 26
Romantic, cozy, and memorable; these are the words that describe this particular horse drawn carriage ride at Shepherd of the Hills. See the lights up close and journey through the land of Christmas wonder with the ones you love for an experience you won't soon forget. Travel back in time and reserve this ride while you can as appointments book up quickly! Carriage rides are available by appointment only Friday and Saturday 5-9 PM. Carriage leaves every half hour and can fit up to 6 people.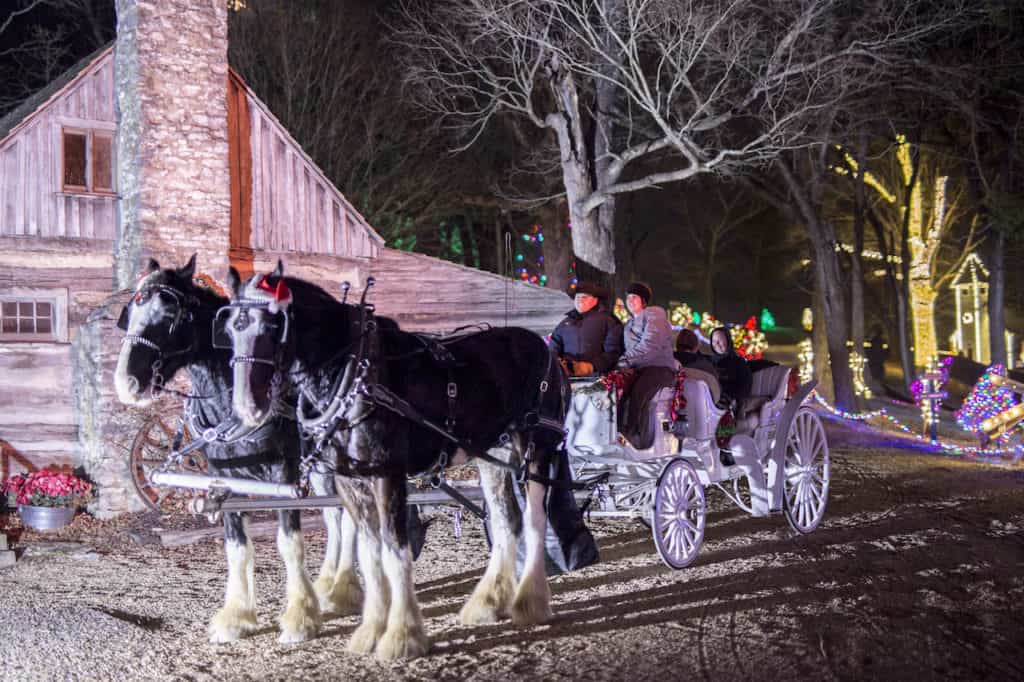 WhoDunnit Hoedown – A Christmas Mystery: November 1-Jan 2
Witness the #1 Murder Mystery Show in Branson! Jump right into the action as one unfortunate character meets their mysterious end during a Christmas Party. The question on everyone's lips becomes the title of the show: WhoDunnit? The list of suspects is as long as your arm but with subtle clues dropped here and there, can you follow the trail and find the culprit? While you're thinking on that, enjoy a full course dinner and overarching one-of-a-kind tale that brings forth dashes of humor, mystery, and elements of Christmas of course! Who knows, maybe you'll solve the mystery before the shows end!
Dinner Menu:
Smoked Pulled Pork & Herb-Roasted Chicken Quarter
Rice Pilaf
Grilled Corn Cob
Fresh Greens House Salad
White Birthday Cake
Dinner Roll with Butter
Choice of Beverage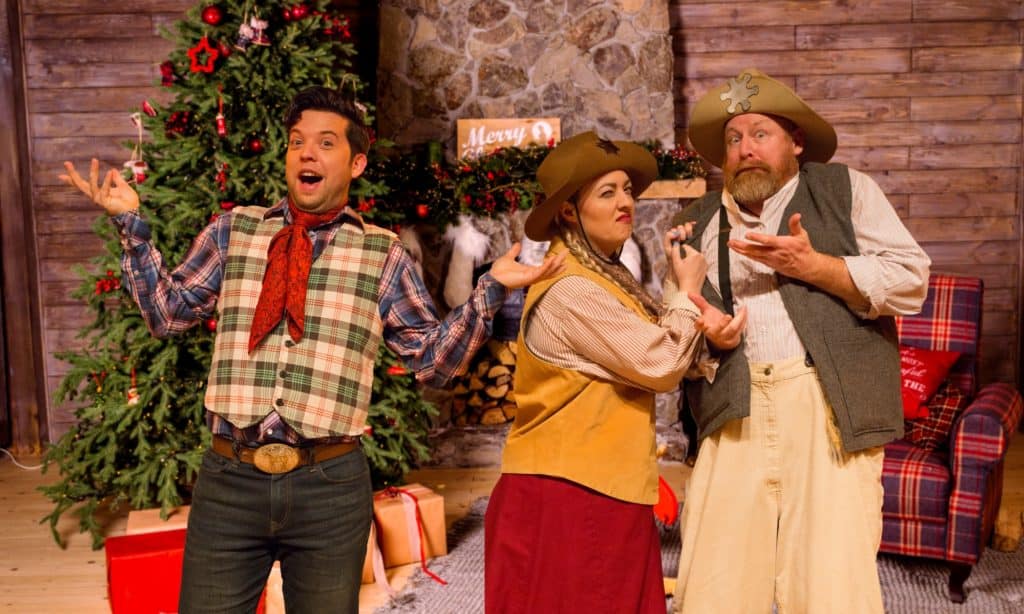 The Chuckwagon Dinner Show: Nov 1-January 2
Guests can enjoy a foot-stomping good time with enticing feature tunes, hilarious tales, and the story of the heroic American Cowboy in poem form. Tune your ears for the dinner bell @ 5pm and get ready for continual cowboy entertainment from 5:15 PM-6:30PM.
Dinner Menu:
Beef Brisket & Smoked Pulled Pork
Barbecue Beans
Corn with Butter
Dutch Oven Taters
Potatoes w/ Gravy
Sourdough Yeast Roll with Honey Butter
Dutch Oven Campfire Cobbler
Choice of Beverage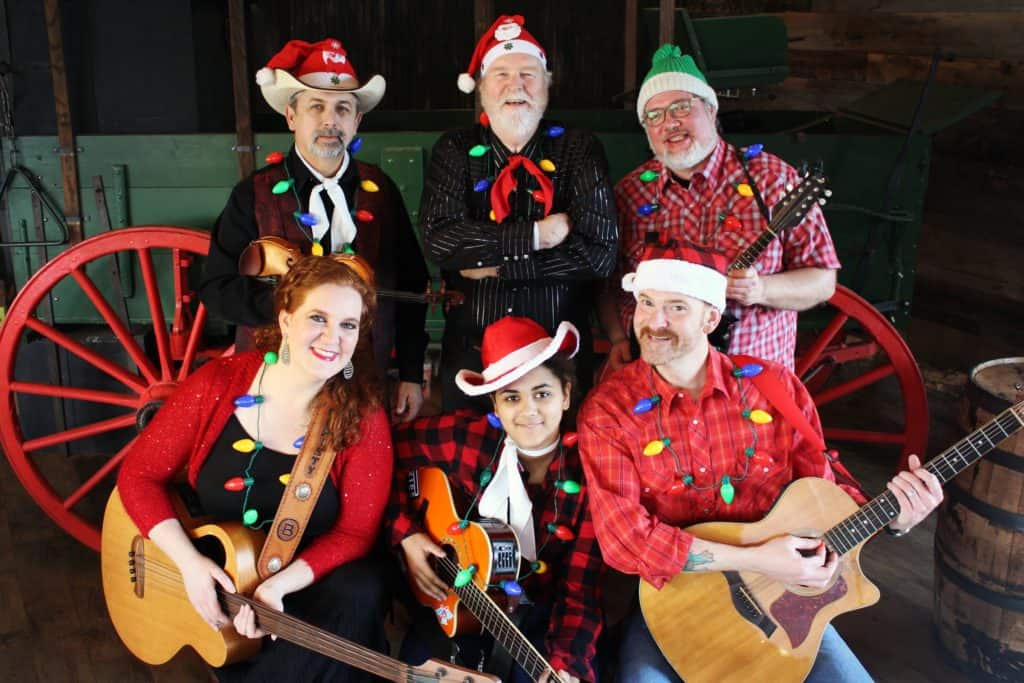 Todd Oliver & Friends: Nov 1-December 31
Meet the funniest and furriest comedian on four legs, "Irving" the dog. With his helpful friend, Todd Oliver, story telling will take on a whole new perspective of what life is like from a dog's point of view. If you're looking for a unique show chock full of impressive acts from the talented Todd, who is a skilled ventriloquist, and all of his friends! 
*Shepherd of the Hills will welcome all new comedian and ventriloquist, Jim Barber starting March 2021!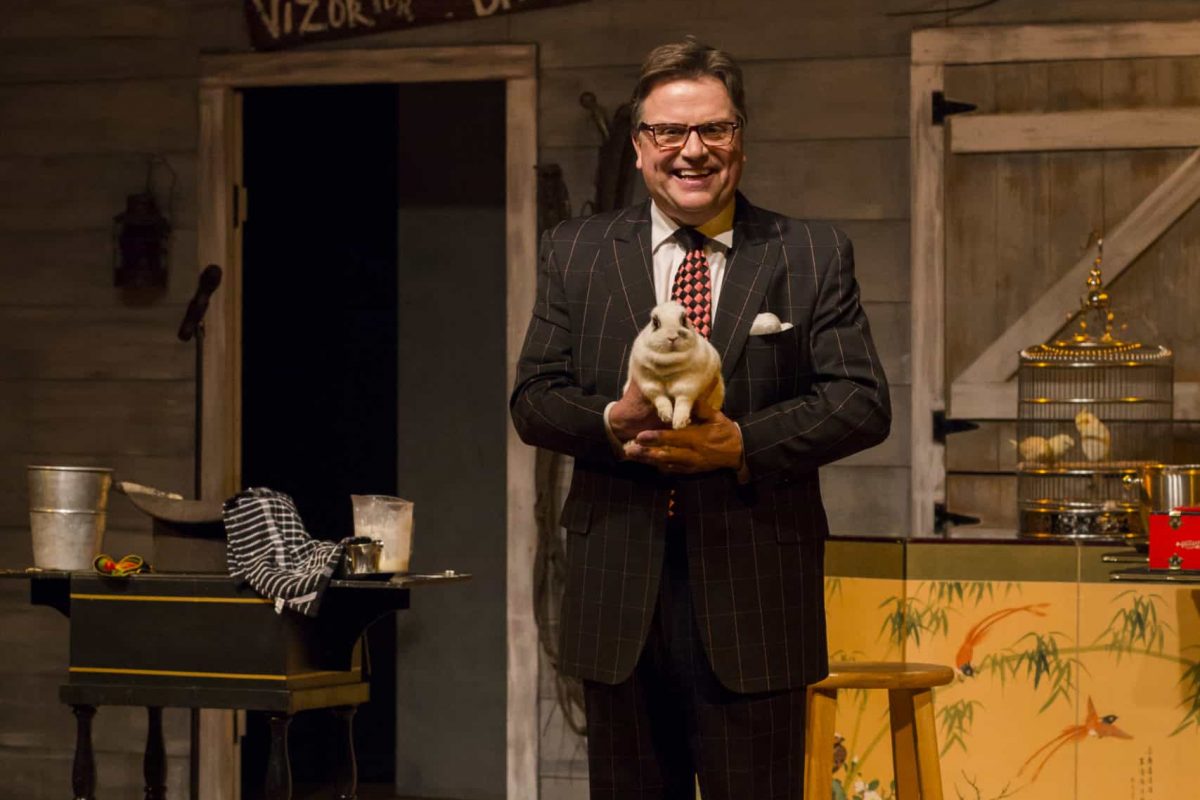 Photo Credit:https://theshepherdofthehills.com/todd-oliver-ventriloquist-dinner-show/
Shepherd of the Hills will be offering a variety of other new and unique features this year including: Rudolph's Hayride, the Challenge Ropes Course, Make Your Own Holiday Crafts, the Little Elves Playground, Santa's Workshop, Shepherd's Traditional Displays, and the Morgan Chapel Church. Come experience this wonderful and highly recommended Christmas event open to the public November 1 through January 2, 2021.
Branson Saver offers a number of discount coupons so you can start saving when you go to local attractions, live shows, shopping or restaurants in Branson, MO. Download the app today for free or visit our main site here to learn more about Branson's largest money saving app.
Photo Credit: https://theshepherdofthehills.com/christmas-events/