January & February 2021, Branson, Missouri
The weather outside is frightful, but the Shows and Attractions in Branson, Missouri are still delightful!
Many of the yearly festivities in the active and bustling town of Branson, Missouri slow down during the early winter months of a new year. However, quite a number of shows and attractions remain open in January and February so guests and locals alike can always have something to do, enjoy & experience in Branson!
See our list below to learn about the many shows and attractions open in Branson January & February 2021:
Shows:
SIX®(Friday & Saturday Only): SIX – featuring real brothers – presents two real hours of  powerful harmony in this entertaining, family-fun show that has received several awards such over the years including "Tripadvisor Traveler's Choice, 2020", "Entertainers of the Year" and "Vocal Group of the Year" & more!  
Location: Dick Clark's American Bandstand Theater | 1600 W 76 Country Blvd, Branson, MO 65616
Jerry Presley Elvis(January 8,9 & 10 Only) : Experience all of the number one hits from " The King of Rock N' Roll" with the real cousin of Elvis, Jerry Presley, performing live at the God & Country Theater in Branson! Audiences will experience entertainment and performances from this charming and talented artist as he tackles hits from Elvis' Hawaii concerts, Madison Square Garden performances and his touching Gospel recordings. If you are a fan of Elvis, this is a show you don't want to miss!
Location: God & Country Theater | 1840 W 76 Country Blvd Branson, MO 65616
Comedy Jamboree: Get ready for music, dancing & lots of laughs with " Branson's Best Comedy Show" showing live at the Grand Country Music Hall in Branson. The Comedy Jamboree stars a number of energetic characters in a live show that will present a variety of entertaining acts, songs and even some fun audience participation. Book your tickets now and come see what all the buzz is about!
Location: Grand Country Music Hall | 1945 W 76 Country Blvd , Branson, MO 65616
Grand Jubilee: Hear hit classics from genres of Country, Gospel, Rock & Roll and the 70s, 80s and 90s from the top notch harmonies of New South, "Branson's BEST Quartet"! Audiences will be treated to hours of entertainment with sing along songs, hilarious bits that will have you laughing aloud and some surprise moments on stage that showcase exactly why Grand Jubilee has won several awards over the years for being "Branson's Best Variety Show", "Band of the Year", "Comedian of the Year", "Entertainers of the Year" and much more!
Location: Grand Country Music Hall | 1945 W 76 Country Blvd , Branson, MO 65616
Branson Country USA: Featuring a number of local guest stars from the Branson entertainment and talent pool, Branson Country USA presents a fun and unique show featuring powerful voices from artists like Jackie Brown and Melody Hart! This unique live country music show is co-hosted by Jamie Haaage – as Jim Dandy – and Mike Patrick who ensure each and every performance is refreshing and entertaining so audience members of all ages can enjoy Branson Country USA to the fullest. This show is additionally a performance that is synced on television and radio stations all over the country! How neat is that? 
Location: Grand Country Music Hall | 1945 W 76 Country Blvd , Branson, MO 65616
Amazing Pets Show: Meet the talented and furry crew of the Amazing Pets Show!  Experience fun acts, amazing tricks and plenty of humorous bits that will put a smile to your face! Reserve your tickets now to enjoy this family friendly show starring amazing cats, dogs, exotic birds and more in this unique and amazing show at the Grand Country Music Hall.
Location: Grand Country Music Hall | 1945 W 76 Country Blvd, Branson, MO 65616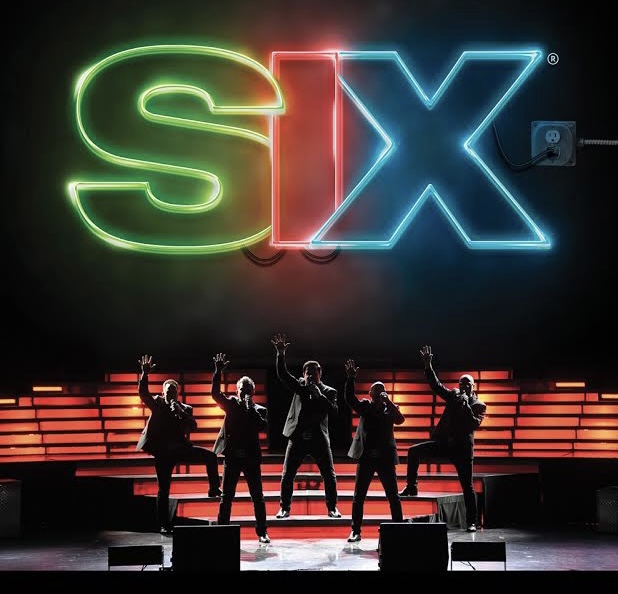 Attractions:
1984 Arcade: It's the best of all worlds at the new 1984 Arcade attraction in Branson, Missouri! This 80's themed arcade offers not just a fun hangout, but over 50 unique games, air hockey tables, claw machines, pinball tables, & much more for people of all ages to enjoy. The 1984 Arcade additionally hosts special events and accommodates large groups for special parties such as Birthdays and Class Reunions.
Location: 4240 Gretna Rd, Branson, MO 65616
7D Dark Ride Adventure: Take part in a thrilling and interactive game at the 7D Dark Ride Adventure located inside Arcade City at the Branson Landing! Get your 3D glasses on and get ready for the ride of a lifetime as you battle mysterious forces and feel the full effect of moving up down and all around. Guaranteed to get your heart racing!
Location: 709 Branson Landing, Blvd Branson, MO 65616
Bigfoot Fun Park: Hey look! There's Bigfoot! The Branson Bigfoot Fun Park presents a plethora of fun activities, attractions and rides at every corner including the Bigfoot Discovery Expedition, the Bigfoot Adventure Mini Golf, and the Bigfoot Gravity Bomb which is a 200' ride that drops you in a free fall!
Location: 3608 W 76 Country Blvd Branson, MO 65616
Dinosaur Museum: Travel back to a time when dinosaurs roamed the earth at the Dinosaur Museum in Branson! See creatures up close and in detail including the gigantic Tyrannosaurus Rex, the four-winged Microrapter and over 50 other life size dinosaurs. The Dinosaur Museum additionally presents a fossil exhibit, a learning center, a number of dinosaur documentary videos and a gift shop. Tour is self-guided.
Location: 3619 W 76 Country Blvd, Branson, MO 65616
Fantastic Caverns: Open Year-Round, Fantastic Caverns was first discovered in the 1800s and continues to awe and inspire guests for its beauty and mystery. Tours are conducted via Jeep-drawn trams.
Location: 4872 N Farm Rd 125 Springfield, MO 65803
Veterans Memorial Museum: Pay homage to the men and women who gave so much at the impactful and touching Veterans Memorial Museum. With ten halls covering the conflicts of World War I, World War II, Korea, Vietnam, Desert Storm and the more recent battles of the 20th century, this museum covers it all. Displays include letters to home, original uniforms, weaponry, medals, and more. Take your time venturing through this well-put together museum and learn more about the deep history and stories behind the many men and women who made sacrifices for our freedoms.
Location: 1250 W 76 Country Blvd, Branson, MO 65616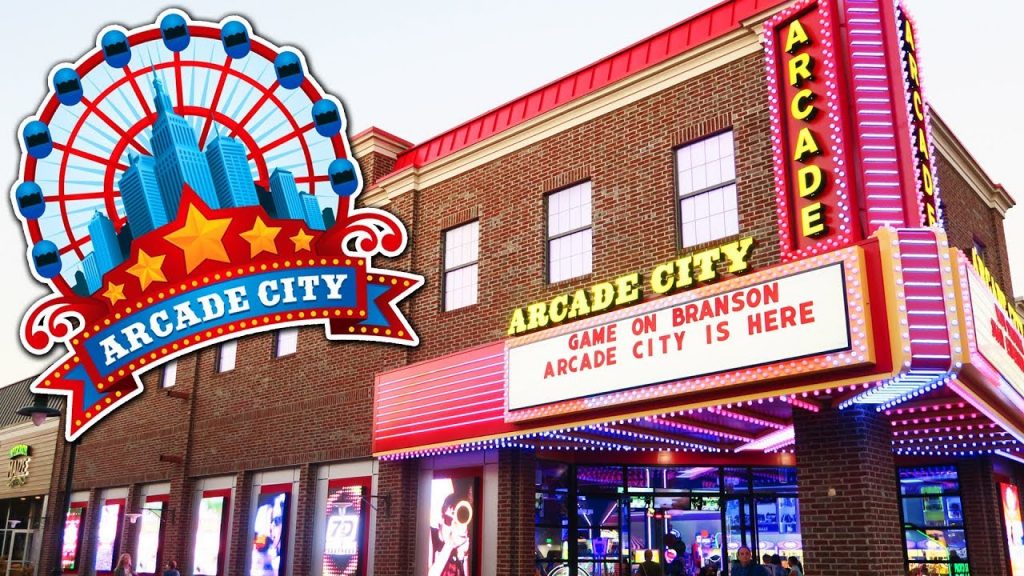 Photo Credit: Arcade City Facebook Page Cover Photo-https://www.facebook.com/ArcadeCityBranson/
Other Attractions Operating January & February 2021:
Hollywood Wax Museum
Beyond the Lens – Limited days
WonderWorks Branson
Shepherd of the Hills – Inspiration Tower and Adventure Park w/ limited days. Shows start back up in March.
Fritz's Adventures
World's Largest Toy Museum
Ripley's Believe It or Not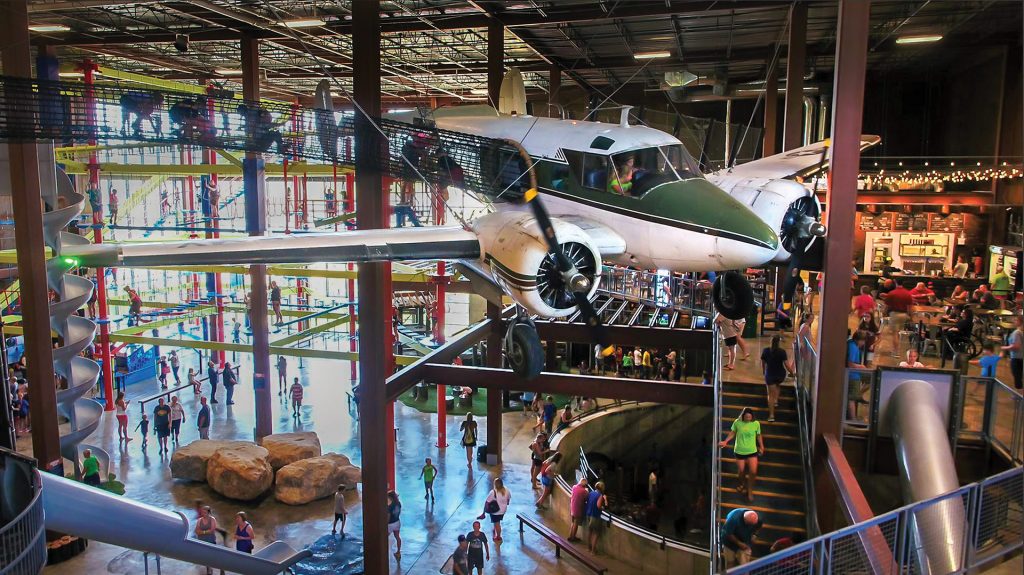 Photo Credit: https://www.fritzsadventure.com/wp-content/upFloads/2020/05/fritzs-adventure-family-interior.jpg
Download our FREE money saving app to receive exclusive deals, coupons & discounts to local Branson attractions just like the WonderWorks Museum of Fritz's Adventure! Learn more about what the Branson Saver App offers so you get the discounts and coupons you need at Branson shows, attractions, restaurants, shopping & more. Learn more on our site here.
Feature Photo Credit: Photo by Karolina Grabowska from Pexels