"We have only one rule – for everyone to have an outrageously good time!"-Timothy Haygood Branson, Missouri. 
Wrapping up a spectacular year of shows, sold out tickets, and awed guests, The Haygoods have accomplished yet another successful run in their 28th season performing in Branson, Missouri.
This cream of the crop live performance is comprised of six talented siblings – five brothers and one sister –with a parade of diverse talents, capabilities and personalities showcased throughout the course of each show.
Some interesting facts about The Haygoods Family in Branson, MO:
-Have sold over 6 million tickets!
– 20 + Instruments will be heard during the show including the piano, the electric guitar, drums, saxophone, bass guitar, banjo, the harp and some other instruments you may have never heard or seen live!
-There are 5 brothers and 1 sister
-Had 85 sold out shows last season
-Stunning, first-rate effects and stage production like you've never seen such as the stunning pyrotechnics.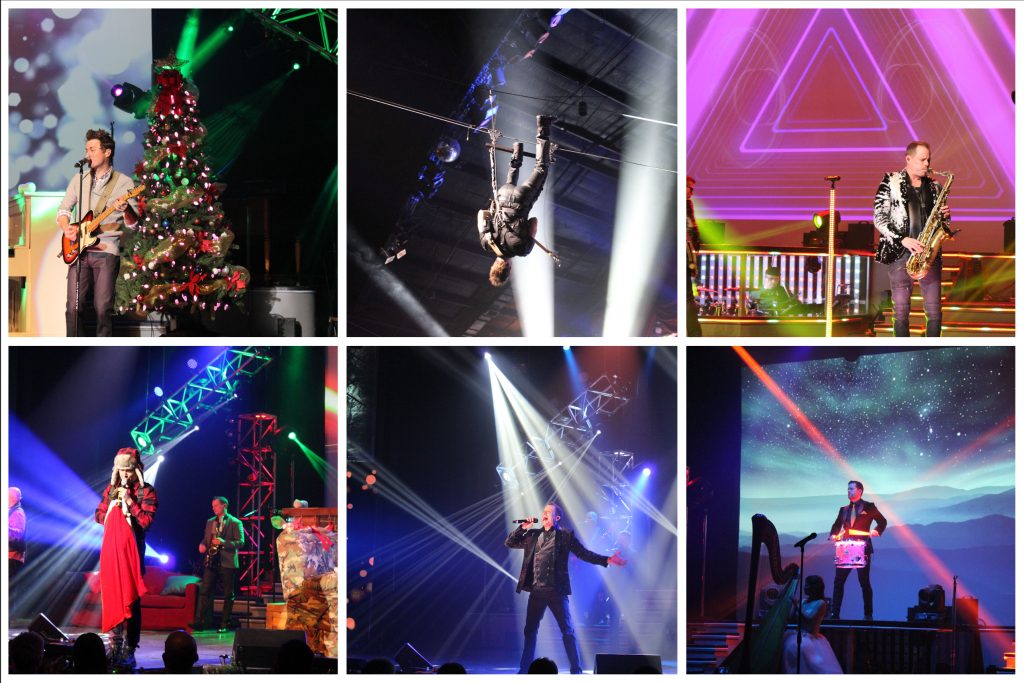 During the holiday months of November and December, The Haygoods will perform the best of their regular show in the first half and dedicate the second half to a spectacular Christmas celebration. Timothy Haygood, the eldest Haygood brother, said he loves performing with his family on stage during the holidays as he shared in an interview:
"We are so lucky. It's a warm, sparkly, happy feeling every year and we so look forward to it. We have pulled out all the stops for our biggest show ever, and we look forward to entertaining families in the Grand Style right here in America's Christmas Hometown, BRANSON, MISSOURI!"
Christmas songs in the second half will include hits such as:
"Joy to The World"
"Mary Did You Know"
"Rockin' Around the Christmas Tree"
"We Three Kings"
"I'll Be Home For Christmas"
And More!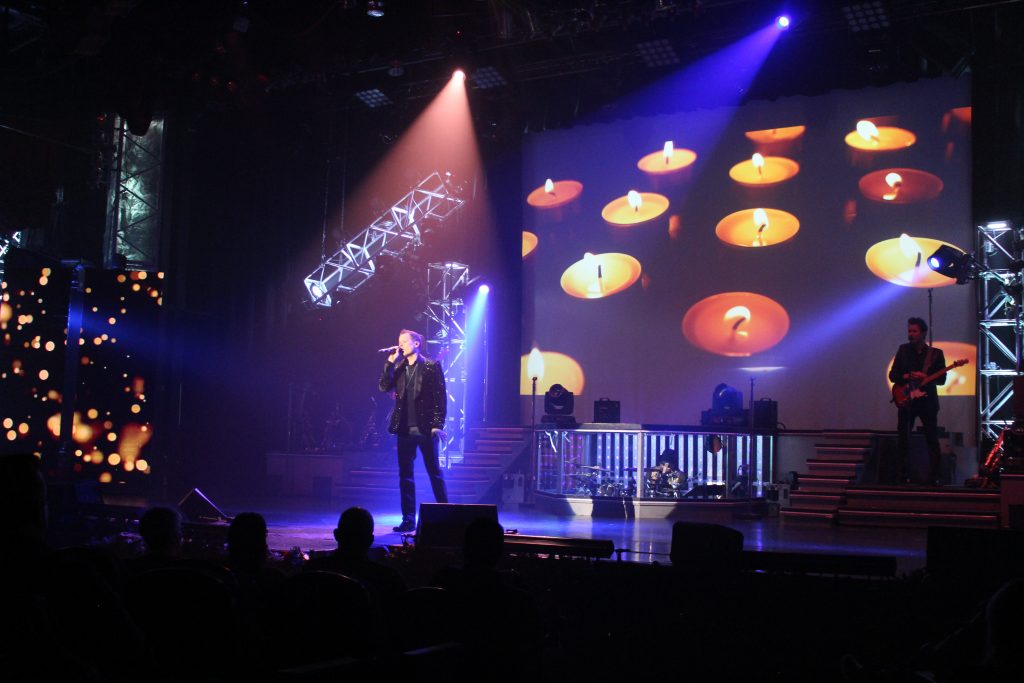 Songs in the first half will cover genres of Country, Rock, Modern hits and more! This energetic and talented family knows exactly how to keep a crowd engaged and entertained as they redefine music in all new innovative, mesmerizing & groundbreaking ways.
When not performing songs with their own, unique spin, The Haygoods are dancing in perfect sync, having an instrument battle or instigating a little sibling fun on stage.
Guests will never know what to expect as every turn of the first half has some sort of surprise or unexpected moment that keeps audiences laughing, singing along, tapping their foot and smiling ear to ear.
"We are always adding new things and continually progressing," Timothy said. " I think the special magic in our show is that we do everything pretty much completely opposite of every other Branson show. We have hundreds of thousands of dollars of state-of-the-art technology incorporated into our show in extremely unique ways. We also specialize in entertaining every age group by incorporation very modern, just released music all the way down to the 1960s and everything in-between."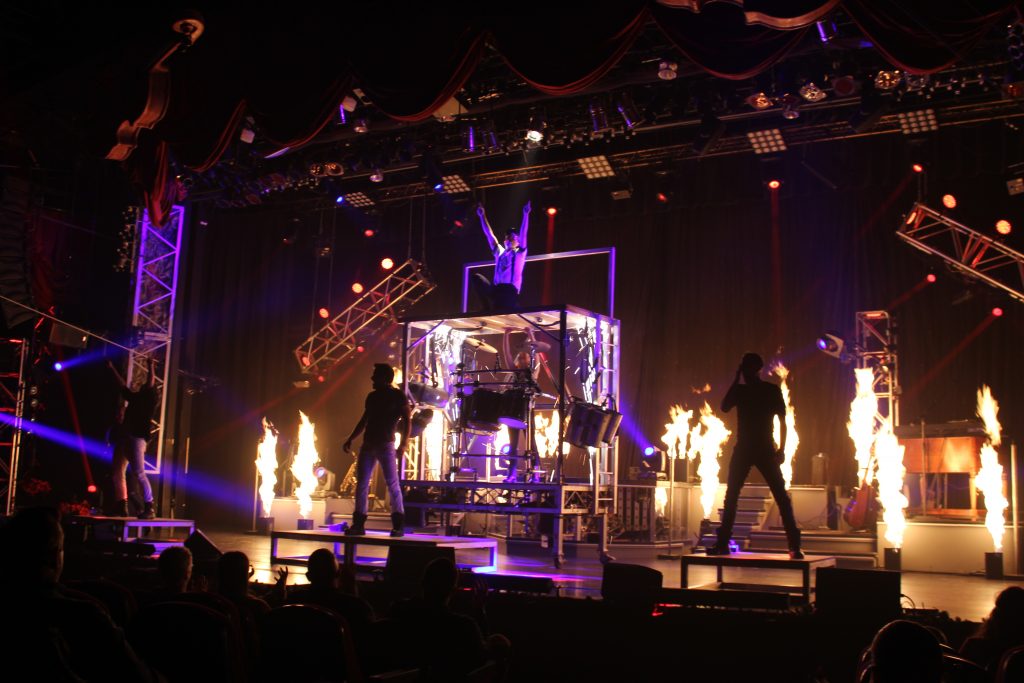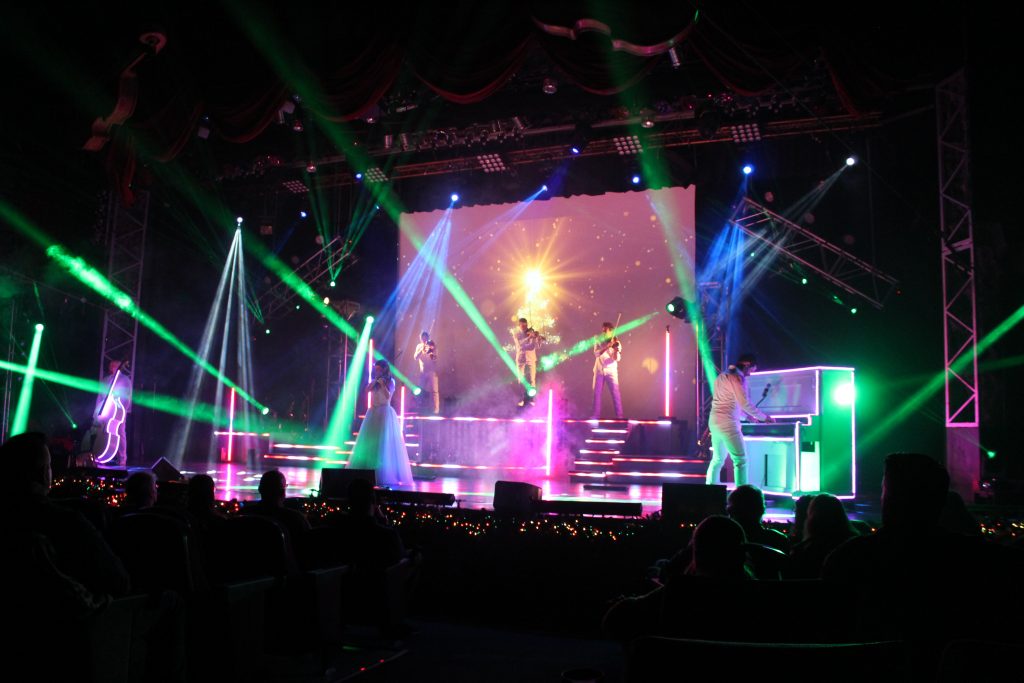 After a brief intermission, The Haygoods return to stage to perform all of the best Christmas has to offer including fun holiday tunes, stunning lighting and stage effects and – to top it all off – a touching slideshow showcasing pictures of The Haygoods favorite holiday memories.
When The Haygoods Christmas show comes to an end the last week of December, The Haygoods and the cast and crew of Clay Cooper's Country Express come together for the spectacular, party of the year to celebrate the coming of the New Year! There will be hors d'oeuvres and a cash bar available and one BIG balloon drop when the clock strikes 12! Make sure to reserve tickets now as they sell out fast!
"It's the biggest celebration in Branson by far," Timothy said. " Guests will get the full experience of two productions in three hours with over 50 people on stage from both the Clay Cooper and The Haygoods show."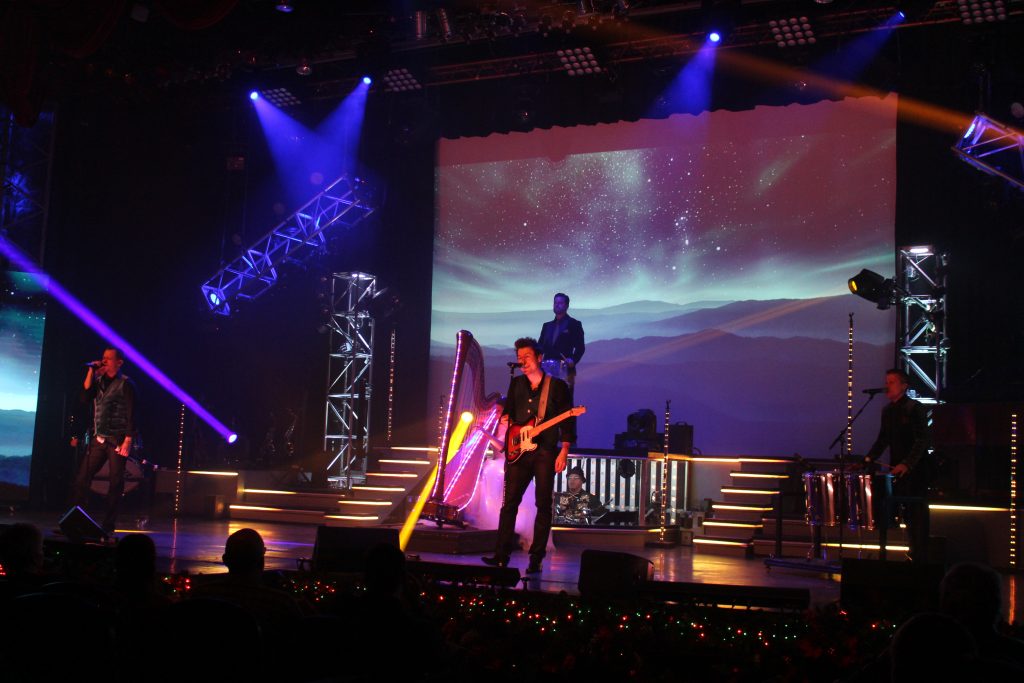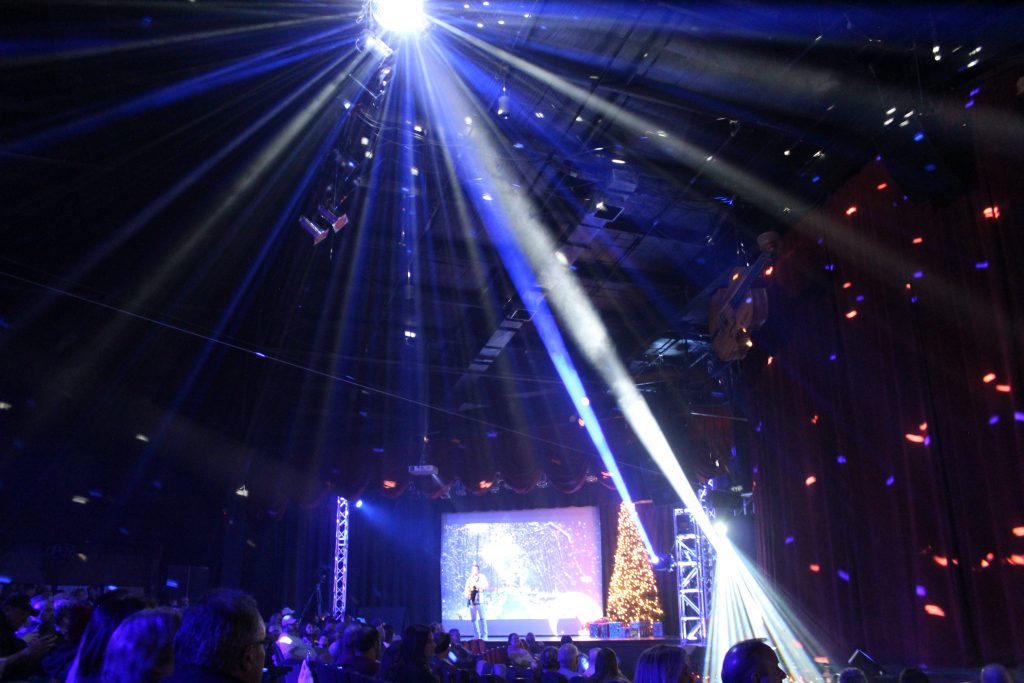 Here's a recent Google review regarding The Haygoods Show:
"Awesome music and incredible special effects! The family harmony is my favorite! You will not be disappointed! I tell all my friends about these guys; been seeing them for years. They up their game each year, so it's worth it to come back and see what they are up to!"
-Bob Underhill, Google Review 2020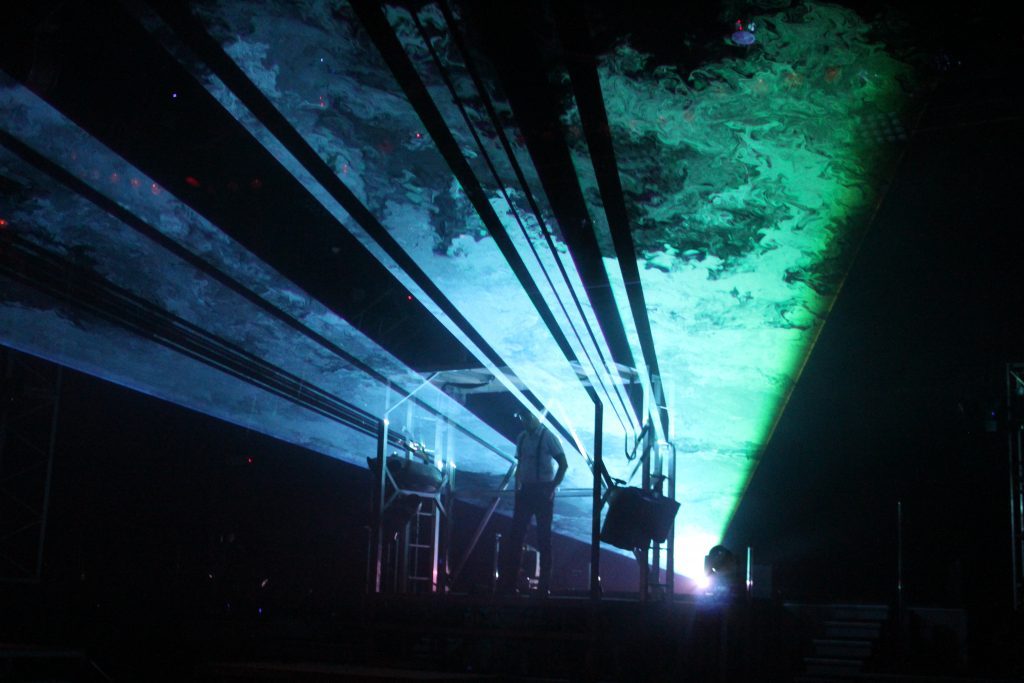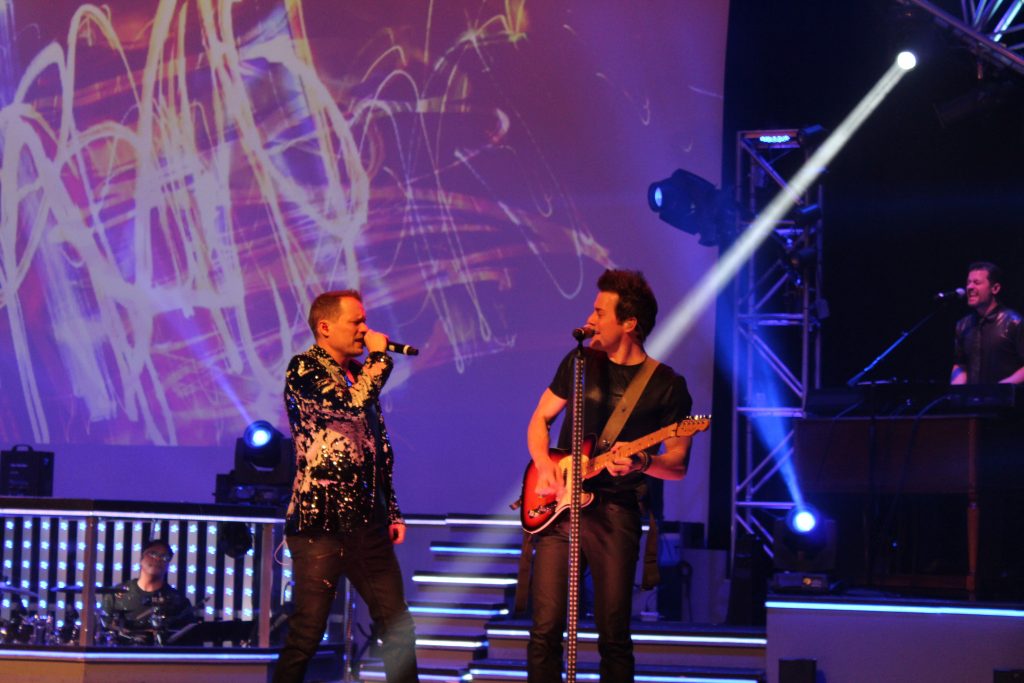 Get $6 Off Per Couple at The Haygoods show when you download the Branson Saver App to your mobile device. Learn more about what the app offers so you get the discounts and coupons you need at Branson shows, attractions, restaurants, shopping & more. Learn more on our site here.