Reza – Edge of Illusion: "World Class Magician!" –Duck Dynasty | "Mind Blowing!"-Sports Illustrated | "A Rock Concert Meets A Magic Show"- The Chicago Tribune
Meet Reza, a world renowned and recognized famous touring illusionist who has performed in 31 countries worldwide and made appearances on several popular TV networks including MTV, A & E's Duck Dynasty, CBS, NBC,  Fox Sports, PBS, Showtime, CW, Hulu and more. With a home base in Branson, Missouri Reza – Edge of Illusion is in it's seventh year of presenting groundbreaking and entertaining shows perfect for all ages to see again and again!
Throughout the course of this impressive 2 hour show, audiences will experience a fully engaging approach to magic and illusions that will be sure to leave you speechless and wondering " How did Reza do that?" 
Of course, becoming one a "World Class Magician" didn't happen overnight. During a segment of the show, Reza took the time to explain a little history of how he was first inspired and influenced by the art and wonder of magic. It all started when a talented magician from Branson came to visit Reza's school in South Dakota and displayed several tricks with circle rings. Not long after that visit, Reza began pursuing and practicing magic at the very young age of 7. By the age of 14, Reza was performing in the big leagues at top resorts and corporations across the Midwest.
Every element of Reza's show offers something refreshing and spell binding with large and small scale illusions and tricks using everyday items. Reza additionally brings a good balance of humor and relatability to his show so all ages feel engaged and, most importantly, feel like family. 
Audiences won't just be watching this show either. There are several instances in which Reza calls up a volunteer on stage – while ensuring hand sanitizer is available and facial masks are worn – to ask for help in doing some pristine magic tricks.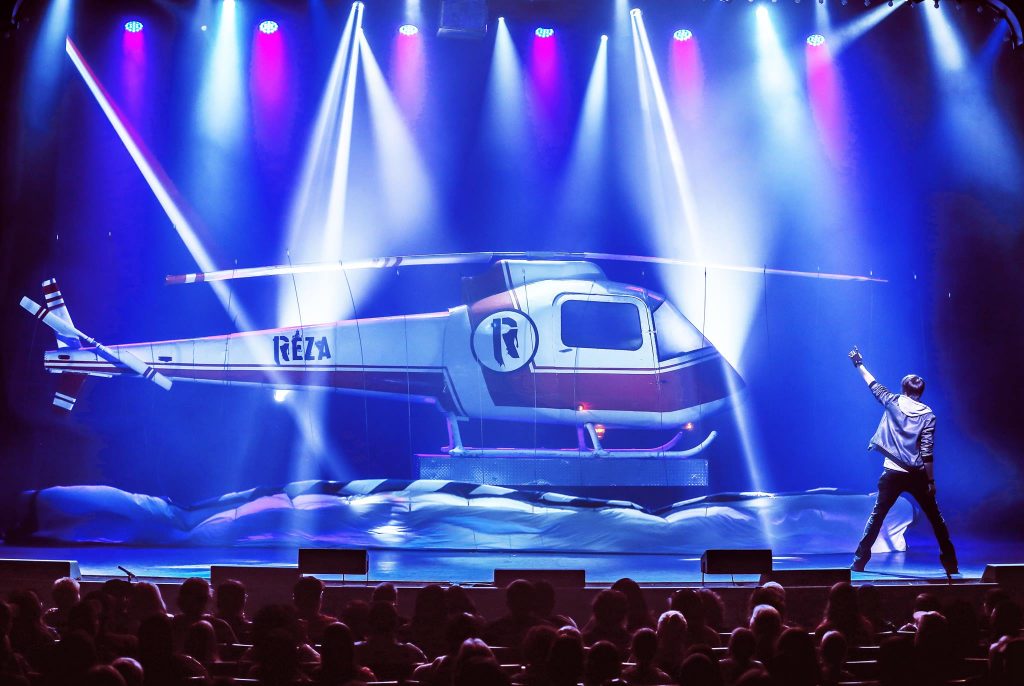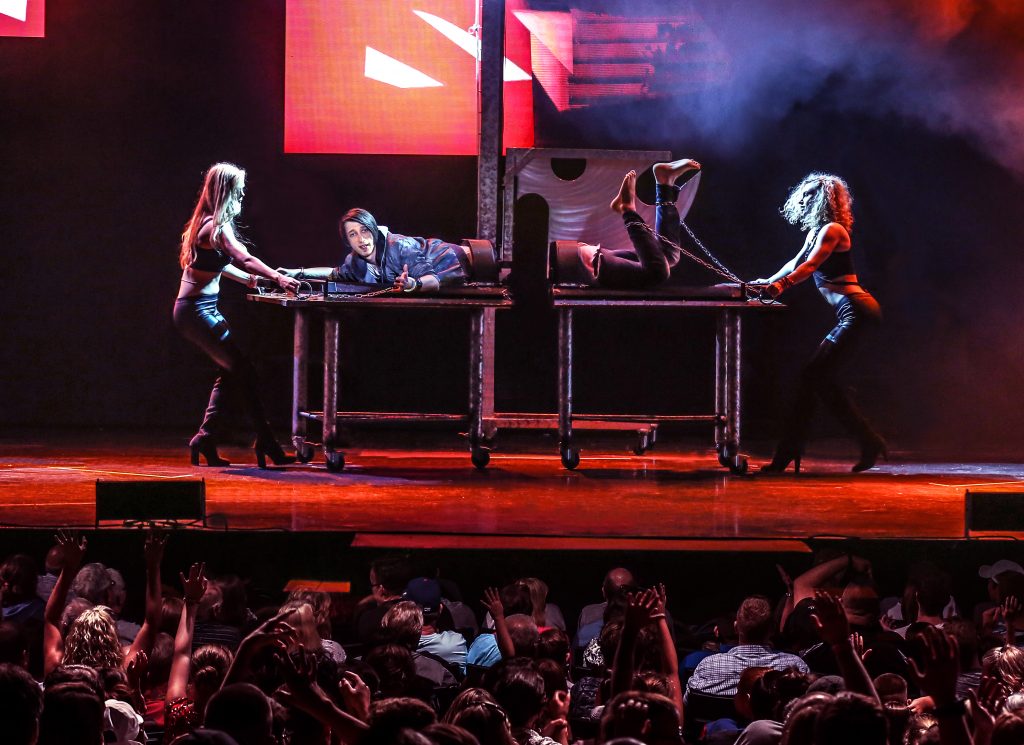 Reza is as much as a magician as he is an entertainer as he offers a perfect blend of innovative, engaging, interactive & mesmerizing elements to each and every show. His unique take on entertainment and stage presentation is breaking down barriers in the entertainment industry so there's never a dull moment and there is a palpable relationship evident between Reza and those in the audience.
We recently sat down with Reza for a Q & A Session. See the full interview below!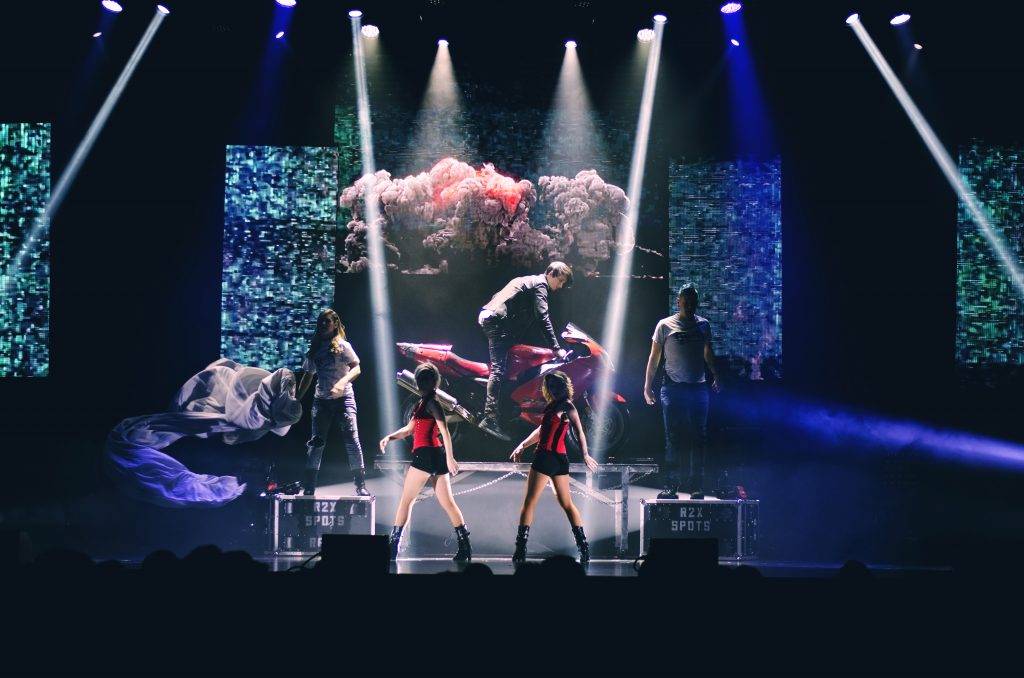 Q&A With Reza:
How long have you been performing in Branson?
"I'm going into my seventh season at Branson.
When I started to get more serious about doing magic…I came to Branson for mentorship. I came for opportunities of doing opening acts for different shows. After doors started opening and the show started developing, I started looking for the permanent home. Branson made a lot of sense to come back to.
Before we came here, we traveled to Bermuda, Mexico, and did a huge China Tour. This year, even our U.S. tours and dates were canceled so we took all of those dates as opportunities to do more shows here in Branson and we started adding to our schedule, so it's worked out good from that standpoint. Branson is unlike anywhere else in the world right now. They're still taking precautions, but still able to have a little bit of a normal life and entertainment which is a big part of what people need right now. It's been a great year amidst a lot of challenges."
What are some of the challenges your show and the theater have faced in the face of COVId-19?
"Obviously, the social distancing, extreme sanitation measures, the flexibility of dealing with a wide range of perspectives on these issues. You realize there are people who feel very strongly both ways, so we are trying to provide an environment for everybody to come and enjoy something together as one and do it safely."
You have made several TV appearances on networks such as A & E's Duck Dynasty and the CW … is that something you will continue doing in the future?
"For a period of time, we were really focused on making TV appearances. I think it's still important, although things are really shifting now towards other streaming services like the Hulu's of the world and then even to the real importance of Social Media. Even TikTok is a huge platform so it's always a shifting thing but I think the bottom line is just trying to get in front of as many people as possible."
How often does the show change?
"The show changes every night just based on the amount of audience participation. Even the same show two nights in a row is not the same. But we do try to introduce new illusions on a monthly basis so those who come back and see the show halfway through the season or next year, they see a lot of new things. We still have repeat business come back to us, so it's really important that we are always showing something fresh.
Of course, we still have the hits and the staples and the things that people expect to see and even those, we'll try to change and freshen up over time along with the induction of new, cutting edge things. Just ongoing we're trying to create and develop new, new, new. It's important for me to have people come back and still catch them in those unexpected moments."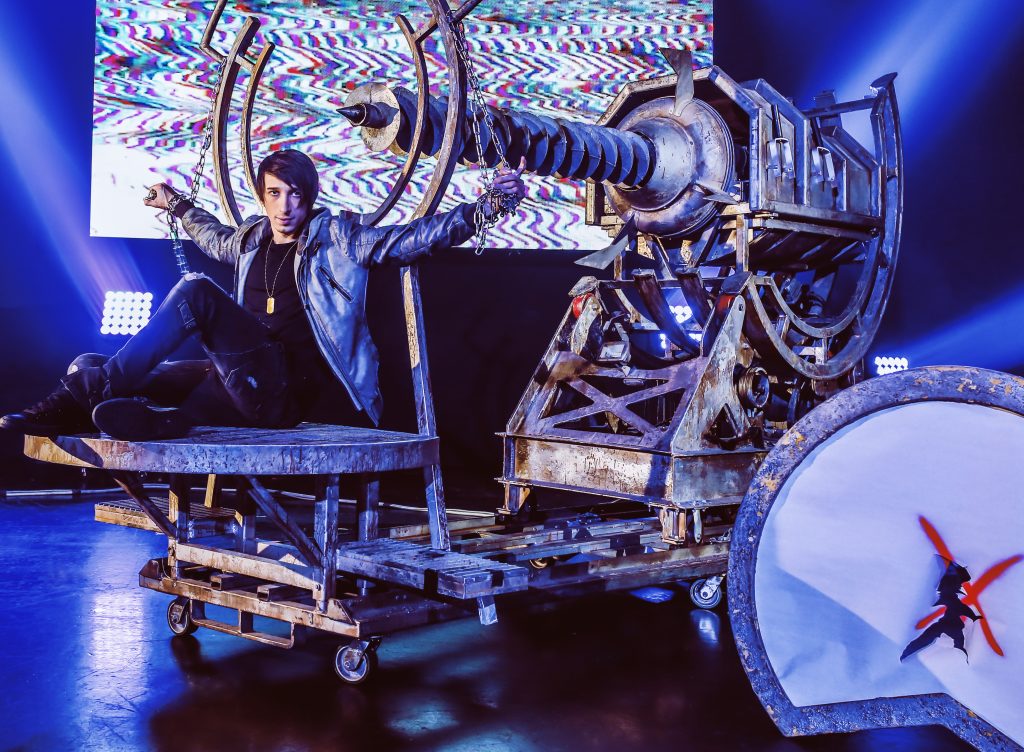 How do you feel you and your show are changing the perception of magic?
"I find it's important to make magic relatable. I started designing the specs in the show around objects that people can relate to like the Oreo cookie. I started just making things that people not only recognize and know like the motorcycle that appears on stage. People have one in their garage and they know how heavy it is and even just to move it; you can't lift it. So, once people recognize that about the object, it makes the illusion not only impressive, it also draws you into it. It makes you care about it. Even the simple things can really take off when you do it with something people care about."
Is the show mostly from your design. Do you get to pick and choose what you want to do for the performance?
"Yeah, total creative control. I've never had any investors or anybody who I have to report into. Even early on I wanted to build the show myself from the ground up where it would be tempting to take on a business partner to help fast track that but I never did that. I stayed within my means and just built it slowly. By doing that, I'm able to do what's in my heart and what I feel is genuine to me and my brand and myself. I think the trade-off is people can connect to that and that's where we build that bond throughout the show. You're not just watching the show like it's a movie on a screen. The audience is a part of the show. It's as if it's just us and them and they feel like that connectivity so that by the end of the show all people will go away with a feeling like we're friends."
What does 2021 look like for you?
"We have over 245 shows on our schedule and we start Spring Break. Typically, it's a sold-out period. As far as tours go, we have to see what kind of state the world is in and we'll be ready for whatever it is."
If an audience member was coming to the show for the first time, what would be a good way to describe your show?
"Like a rock concert meeting a magic show but also something made for everybody. It's something I want grandparents to be able to bring their grandchildren to and both are equally entertained. Just every age, every interest level in magic even. Obviously if you love magic, you'll like the show but even if you don't like magic, I think you'll be equally entertained and surprised at how much you get out of the show as it has much more depth to it than just a bunch of appear and disappear."
Tell us more about the tutorial videos and magic kits you offer!
"I want people to be able to try things themselves when they're inspired and excited. I want to create a way for them to be able to do that."
What were some of your favorite parts about going out in the community of Branson to do street magic?
"It gets me out so it makes me realize Branson has a lot to offer. It's kind of special to me because I don't' do it a lot. So when I do it, it's fun to go out and see people in a different environment or in their world."
What is your personal favorite part of the act?
"It's whatever is new because that is the one I'm still the most receptive to what the audience feels. I adjust things every single night so something is always new. Even if it's just a small tweak, I'll do that for months and months until I'm happy with it. So those are the ones that are probably my favorite as it's so fresh."
How much preparation goes into the show? Does it vary?
"Half of the show can take months, even years before its ready for the show."
You've also done some charity work before. Can you tell us a bit about that?
"We worked with a group called The God's CHILD Project and we were able to provide a large number of meals for a school in Haiti that had a need for it and the kids didn't have a place to eat lunch there. So we did a campaign to make hunger disappear and were able to really make a difference over there."
Here's a recent google review on Reza- The Edge of Illusion: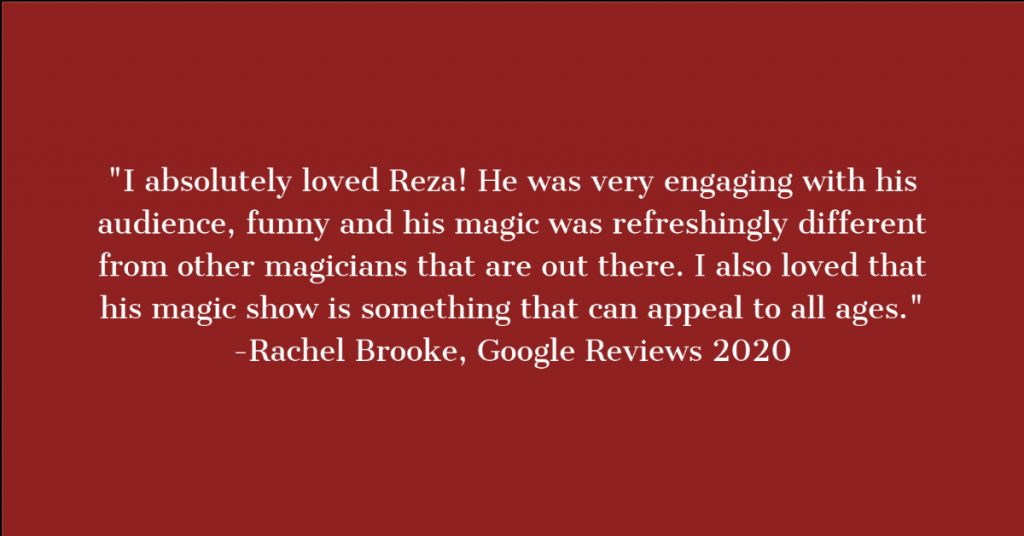 Receive $10 Off Adult Ticket & $5 Off Child Ticket at Reza: Edge of Illusion when you download the Branson Saver App to your mobile device! Access this coupon now so you can start saving on dozens of other live shows, attractions, restaurants and shopping destinations in Branson, Missouri. Learn more on our site here.