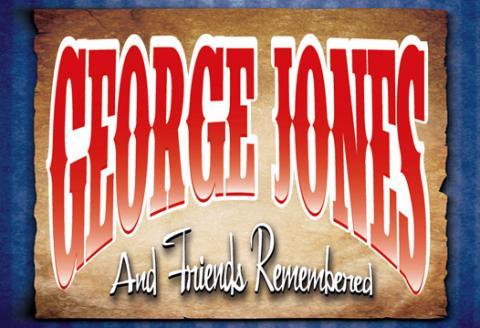 If you're looking for the best George Jones and Friends Remembered coupons, you're in the right place! Experience some of the very best country music of all time as performer extraordinaire George Geisser brings his all-new George Jones and friends country music show to Branson! Featuring a dynamic lineup of musicians and performers, this is a true classic country show that shares some of your favorite songs of all time! Hear some of the most timeless and classic country hits as you're taken on a musical journey filled with the best country music ever recorded!

Exclusive Branson Saver George Jones and Friends Remembered Coupon

You will hear some of George Jones' most popular songs, like: "I Don't Need Your Rockin' Chair," "The Race is On," "He Stopped Loving Her Today," and many others that you know by heart! While the show features plenty of music from George Jones, you will also hear some of the most popular and beloved classic country songs from the past 50 years! During the show you will hear the biggest hits from some of country music's most iconic and legendary figures!
Enjoy the songs and music of:
Johnny Cash
Willie Nelson
Randy Travis
Waylon Jennings
Jessi Colter
Tammy Wynette
Merle Haggard
Buck Owens
Marty Robbins…and many more!
You will also be treated to some amazing vocal duets featuring the music and songs of June Carter Cash, Loretta Lynn, and more! Featuring one of the most impressive lineups of musicians and singers, the show features some of Branson's most incredible talent! Joining George Geisser on-stage for this unforgettable performance are some of the area's most amazing entertainers! He is accompanied by the phenomenal musicians Josh Carroll, Randy Rudd, Forrest Herzog, Steven Anthony, and the amazing vocals of Kari Garrison and Kathy Eckert! From the all-star cast and spectacular lineup of performers to the biggest hits in country music, this is a music-packed show that you won't want to miss!
Website : https://bransonimax.com/shows/george-jones-and-friends-remembered/
Hours : See Schedule
Directions :