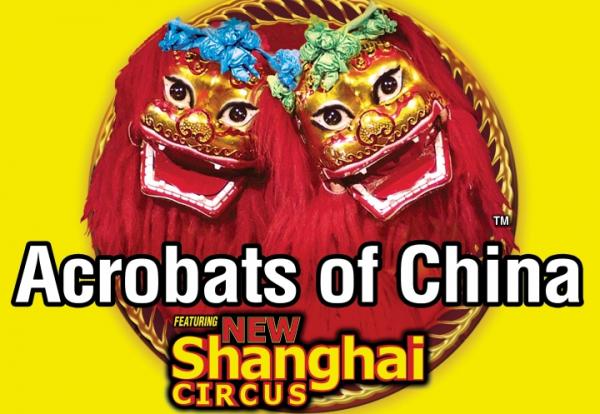 If you're looking for the best Acrobats of China coupons, you're in the right place! The all-new Shanghai Circus brings you dramatic interpretations of classic and traditional Chinese dances and human performances with a troupe of over 40 talented acrobats, the Anhui Troupe, hailing from Jinan, China! This vibrant display of jaw-dropping stunts and acrobatics will have you wondering how they perform such fantastic stunts with so much grace, with acts including an aerial fish ballet, pole climbers, hoop-diving, and so many more. You will enjoy colorful, authentic costumes that partner perfectly with the act being performed, and take in the bravery and expertise of every acrobat featured in the show! You will truly be enchanted by the state of the art lighting and sound and the use of stunning backdrops and thrilling musical accompaniments that work so perfectly together with every acrobatic performance.

Exclusive Branson Saver Acrobats of China Coupon

This is an electrifying show that the entire family will love, from the historical and cultural displays throughout the show to the graceful, colorful performances of traditional Chinese dances, stunts, and modern acrobatic feats. Just a few more of the stunts you may see on this revolving line-up include chair stack, a bicycle balancing act, adagio, diabolo, dancing dragon and playful lion dances, butterfly lovers, and so many others. From aerial displays to perfectly choreographed routines featuring plate spinning, jar juggling, and diabolo, the new Shanghai Circus is sure to have you coming back for more, time and time again!
Website : https://www.acrobatsofchina.com/
Hours : See Schedule
Directions :