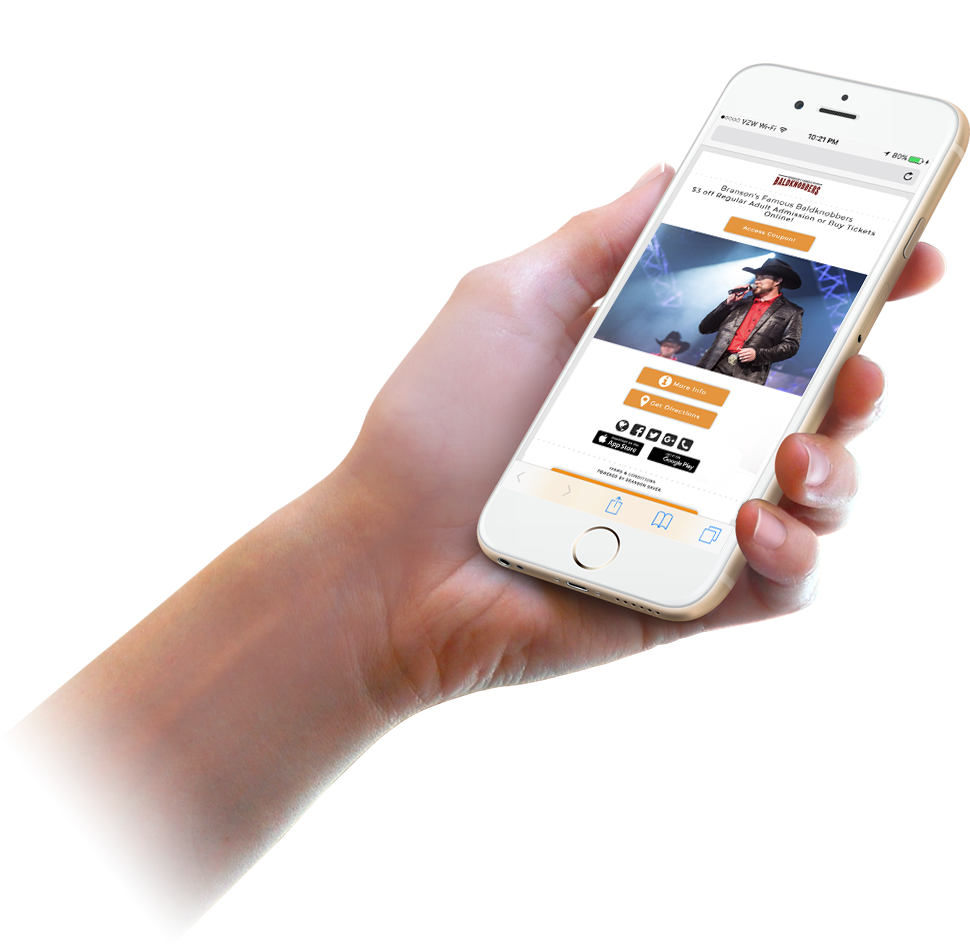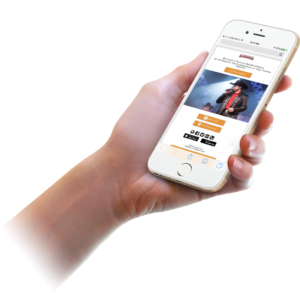 Branson Coupons Right On Your Phone
With the Branson Saver App there's no need to scour the internet searching for coupons to print and cut out for your favorite show. There's no need to constantly shuffle through a stack of brochures hoping to come across a deal for a restaurant.
Now, with the Branson Saver App, it's easy to save on everything from shopping coupons, attractions discounts, show discounts, dining coupons with the simple touch of your phone!  We made it easy to buy discounted show tickets and discounted attraction tickets or passes right inside the app with no hassle!
Get exclusive discounts to hundreds of Branson's hottest spots, instantly saving you money and making your trip to Branson even more enjoyable!
Below are just a few examples of the hundreds of Branson coupons 2019 you'll find inside this app :
If you like to eat out, we bet you'll like saving money even more! Enjoy a variety of free appetizers, get 10% docked off your check, or pay half the usual price for a full lunch buffet the next time you use the Branson Saver App.
 Choose from a wide variety of locations and stores to get discounts at mention worthy stores like Adidas, Rue 21, and Ridemakers. Branson Saver App truly has all of shopping coupons you're looking for!
Branson is known for having a large variety of shows available for all ages to enjoy such as Branson's Legends in Concert, The Hughes Music Show, Clay Cooper's Country Express, The Million Dollar Quartet, and Grand Country's Amazing Pets. See one, see two, or see them all the next time you hit Branson. Get your tickets and save money when you use the Branson Saver App.
You'll never get bored in Branson when you have ziplines, golf courses, and museums to visit. Enjoy the thrill of The Runaway Mountain Coaster, a visit to Ripley's Believe It or Not museum or a full day spent at the Thousand Hills Golf Resort.
The Branson Saver App is easy to use for those who want to get a jump start on their next Branson vacation getaway. Download the app on any smart phone for FREE and pick your category: it's that easy! There's no sign-up, no hassle, no printing, no problem. Start browsing for coupons now!
Simply Select Your Category