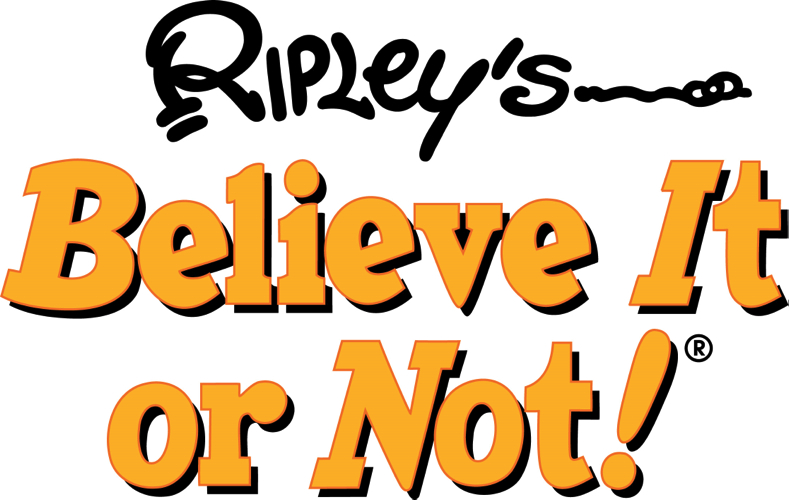 If you're looking for the best Ripley's Believe It or Not coupons, you're in the right place! Experience the unique attraction of Ripley's Believe It or Not! in Branson, MO! Their 12,000 sq ft odditorium showcases the eclectically bizarre collection of Robert Ripley. Since 1994 they have carried on Ripley's tradition of scouring the globe for the world's most unbelievable exhibits! John Dixon Operations Manager of Ripley's said, "We have a collection of the odd and interesting things that Robert Ripley collected throughout his life and a lot of other cool fun filled stuff such as the slanted room, vortex, optical illusions, unique collections and interactive activities." The museum has over 400 exhibits, takes about an hour and a half to go through, and truly does have something for everyone!


Exclusive Branson Saver Ripley's Believe It or Not Coupon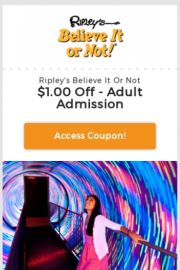 It is hard to imagine anyone going through this museum and not finding a number of items that will make the experience exciting and worthwhile. What an exciting attraction for families to experience together! The only place in Branson where you'll find shrunken heads, a 22ft tall car parts robot, an authentic vampire killing kit, one-of-a-kind artwork, tons of hands-on interactives, and a wicked spinning vortex tunnel! It is so much fun! From a unique collection of Wishbones and old Fire Extinguishers to a two headed calf, the tilted room, the mystery of the vanishing woman and so many more!!
Website : http://www.ripleys.com/branson/
Hours :
Open Daily: 9:30am
Sunday – Thursday: Last ticket sold at 8:00pm
Friday & Saturday: Last ticket sold at 10:00pm
Directions :